WHAT ARE THE LATEST TRENDS IN SHOWER PRODUCTS, ACCESSORIES?
27-07-2022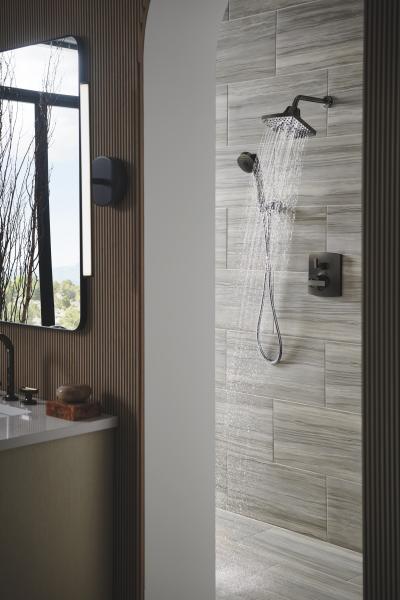 Kintsu Collection
Brizo's upcoming Kintsu Collection combines Scandinavian design with Japanese thinking, the company says. Available later this year, the collection will include three new shower products: the Multi-Function Handshower, Multi-Function Wall Mount Showerhead, and Raincan Showerhead. Each new shower product will be available in four colorways, including the company's latest Brilliance Black Onyx. These showerheads are only a part of a larger suite of offerings, ideal for clients looking for a cohesive look throughout their bathroom.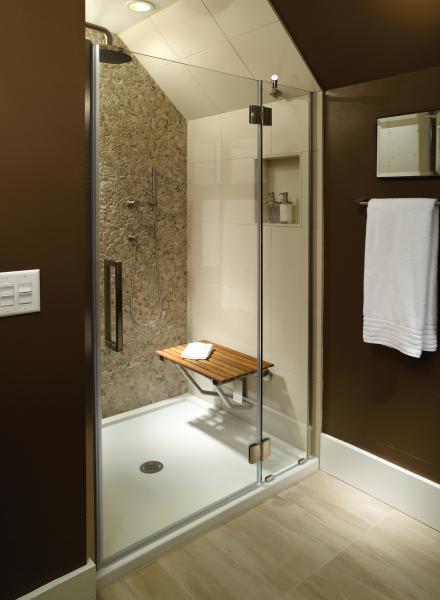 Bath Accessories
With the growing importance of accessibility and universal design, more consumers are concerned with their rooms fitting their changing needs. Mti's bathroom accessories are not new, but the demand for them is seeing new growth. Mti offers a simple, floating stone shower seat or the more organic looking genuine teak shower seat. Customizable stone benches are also offered, with smooth tops, teak inlay, or rippled texture top options. The teak shower seat can be folded up for when not in use, and the material is ideal for fungi, mold, and mildew prevention.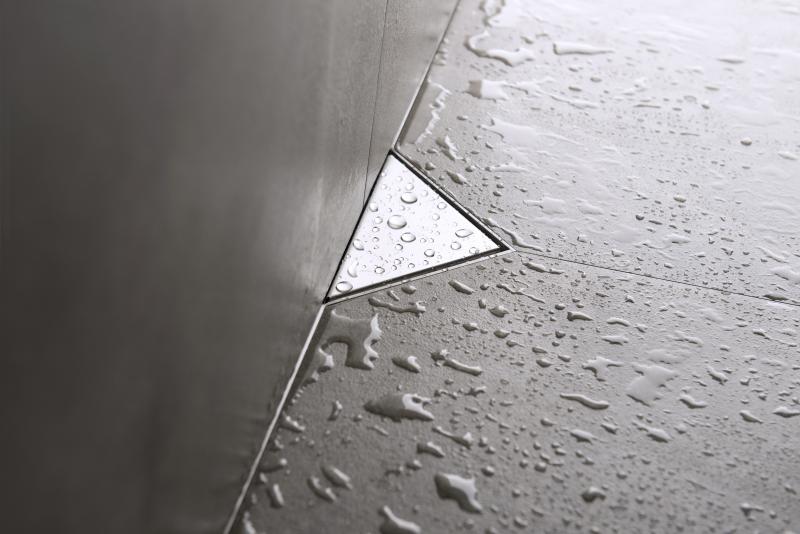 The S-Line by Easy Drain
Nearly invisible, the S-Line drainage system is the smallest shower drain available, the company says. And although it is small in size, the company ensures the drain uses advanced technology for water management. A patented Tile Adjustable Frame and Water Protection System come with the drain for a watertight performance. The seamless finish, only noticeable by the subtle triangular detail, is achievable by giving clients their choice of tile or natural stone for the grate. A stainless steel version also is available.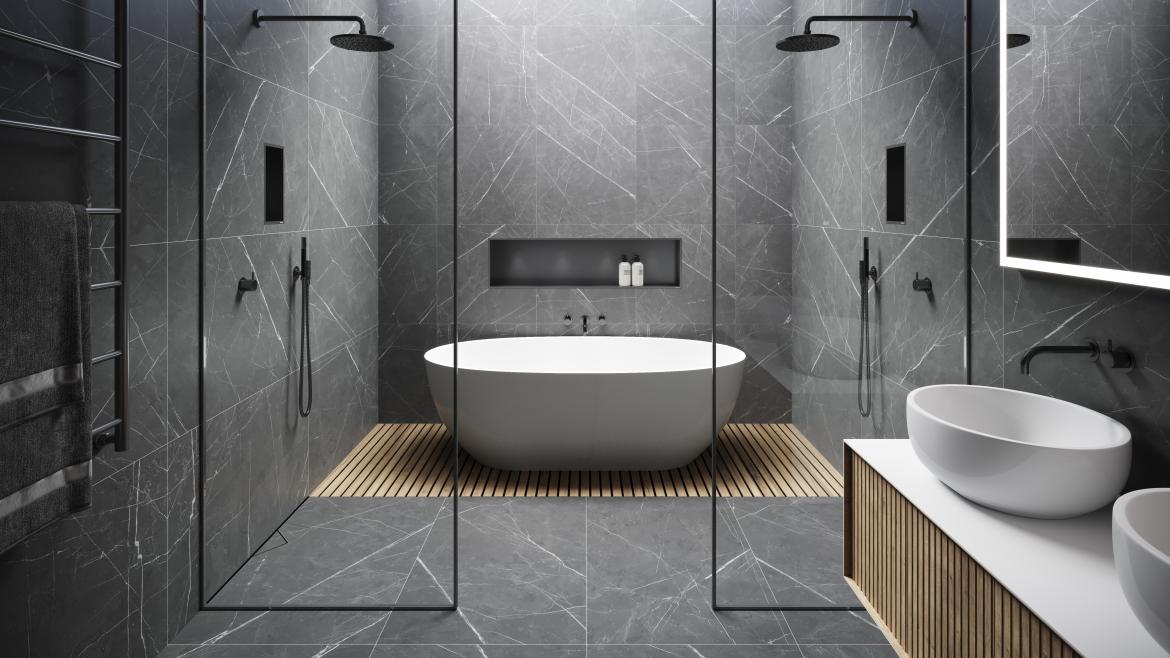 Recent data from the National Kitchen & Bath Association reveal that some of the hottest trends in the bathroom include accessible features, such as larger showers with zero-thresholds, integrated seating, and grab bars.
Natural materials and products with low impact on the environment are also high on the list.
The research conducted by association is part of an effort to understand the impact people's behavior, life stage, and habits have on kitchen and bath design. This report, Living Impacts Design research, is a comprehensive study "that examines the outside influences transforming how kitchens and baths will be designed over the next three years."
"The role our homes play in our lives has never been so evident as it has these last few months," says Bill Darcy, NKBA CEO. "Even before months of quarantine and working from home created new challenges, understanding the impact of how we live in these spaces and its effect on design, specifically in the kitchen and bath, was something we wanted to investigate. It's extremely important for our members to better understand the 'why' behind what's impacting design, not just the 'what.' It's critical to know how people's personal goals and habits change the way the kitchen and bath are designed, as well as the products used in them, to improve our lives."
Typically, bath trends adjust depending on life changes, age, and need, which are being influenced by the global pandemic. As a result, more consumers are interested in connected living, simplified living, healthy living, and living in place. Consumers want spaces that allow greater human interaction, less clutter, more health-consciousness, and the ability to remain in their homes as they advance in age.
General design trends impact what consumers look for in showers as well. Customization has become huge, as consumers appreciate spaces they can make their own—a shower, for example.
Armed with the NKBA research, we found some new and rising shower products that meet consumers' changing needs.