EASY SYSTEMS TO HELP YOU CONSTRUCT A CURBLESS SHOWER
27-07-2022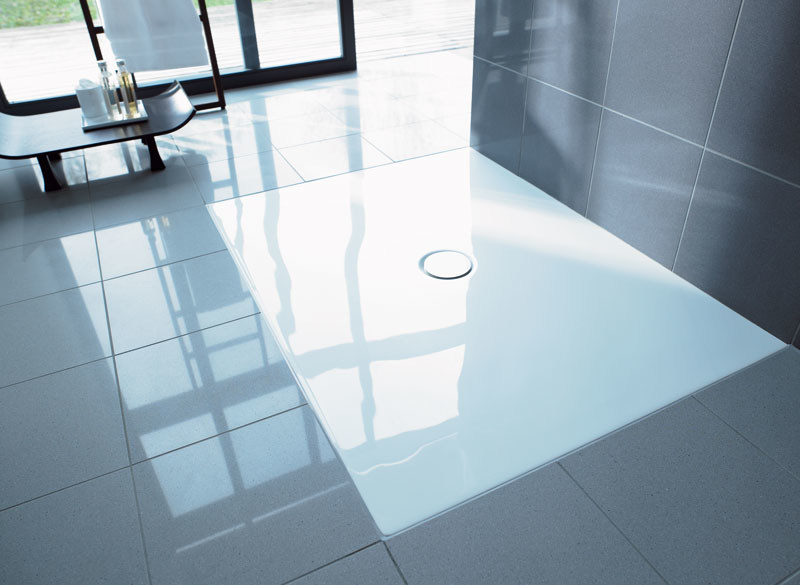 In some cases, the complete curbless shower components, including pan and waterproofing system costs thousands more than a typical pan.
Still, the benefits of a curbless shower might be worth the added costs when you factor in the functionality, the aesthetics, and the adaptability of the system. The added benefit is that they can be used in a bathroom, no matter the architectural style.
"Don't think that unless your decor is modern, this type of shower won't suit your bathroom," Delta Faucets says. "No matter your style, barrier-free showers can be designed to blend with a variety of looks and configured to accommodate the shape and size of your bathroom."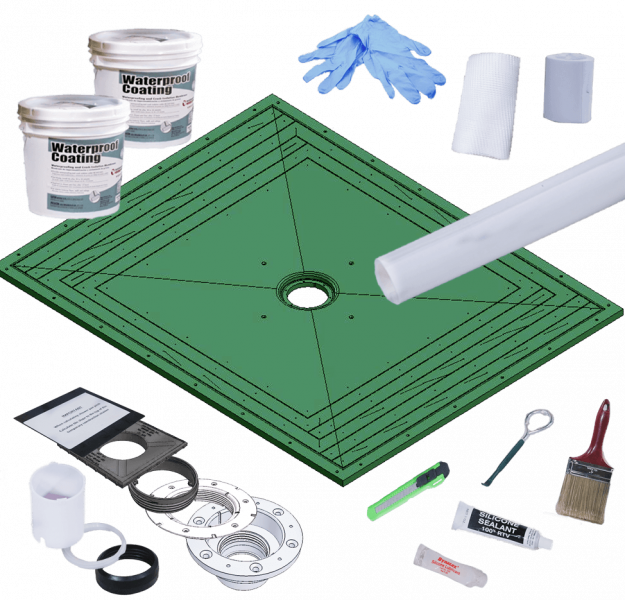 The showers offer other benefits, too, says 314 Design Studio. "Curbless showers are easier to clean than a standard shower," the studio says. "Eliminating the curb in a shower space opens up the entire bathroom making it one seamless space and much easier to clean." Plus, they help create a streamlined look in the bath. "The curbs on showers tend to stand out and can be an eye sore," the Stevensville, Md.-based firm writes. "By removing the curb you create a sleek, spa like look."
For all its benefits, curbless showers also have some disadvantages that construction professionals should discuss with their clients. One is privacy, says 314 Design Studio. "Since the shower will be open it does not offer as much privacy as a shower enclosure would," the firm says. One solution to this issue, 314 Design says, is to use obscure glass, glass blocks, a half wall, or curtains.

The main benefit of a zero-threshold shower is the functionality, says Sebring Design Build in Naperville, Ill., "While a four-inch-high shower curb might be really easy for a young person to step over; it could seem like a mountaintop for Grandma, so curbless showers and the elimination of that curb could be just the answer for making it an equal opportunity shower."
They "are accessible for family members of all ages to use—from children to grandparents! A perfect example of universal design, as it does not require stepping in or out, making it very safe to navigate," Grand Rapids, Mich.-based Thompson Remodeling says on its blog. "Plus it can be made large enough to accommodate a wheelchair."
Additionally, the curbless shower will make the bathroom feel larger. Thompson says that "without the visual break that a shower curb would create, the eye continues to move without interruption creating a sense of a larger, more open space."
Zero-threshold (or curbless) showers have experienced rapid growth in the last five years, but finding an easy way to design and install one can be tricky in a bathroom remodel.
The drains are relatively straightforward in new construction, but existing conditions may require extensive demo, structural reinforcement, and new drain line rough-in, and more. Even with the extensive work that is often required, the drains remain popular.
But why are curbless drains so popular? Because they offer practical features that homeowners love.