DESIGN, PRODUCT RESOLUTIONS YOU SHOULD MAKE FOR 2022
27-07-2022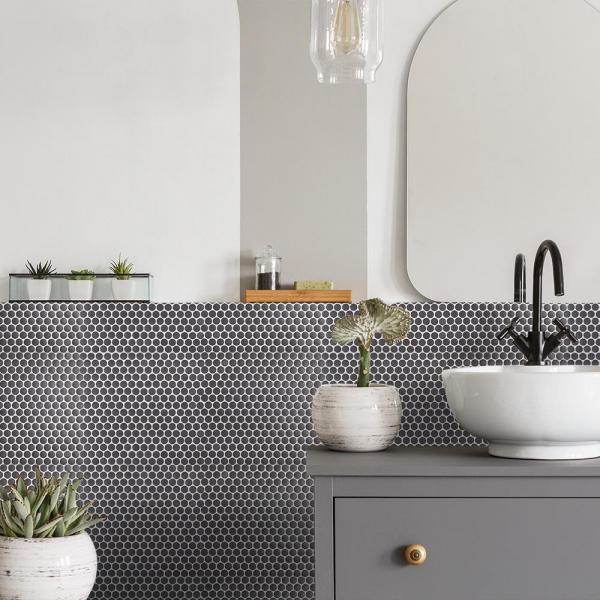 1. Small tiles in a big bathroom
For some years now at the European tile shows, the trend has been for larger and even larger-format tiles that sometimes measure up to 48 inches long by 24 or 36 inches wide. Large tiles are awesome for large or even small spaces and make rooms feel bigger. But now mosaics are making a comeback and can be a nice additon to the bathroom as well—if the designer knows what to do. But there are some things to remember.
If you have a large room, tiny floor tiles may be too overwhelming. American Olean says tiny tiles can help a small room flow better. "You can also help a small floor plan flow by using tiny tiles," the tile company says. "This is especially helpful if the spacing between the sink, toilet, and other features is compact. Small mosaic tiles will require less cuts, thus offering a more streamlined look."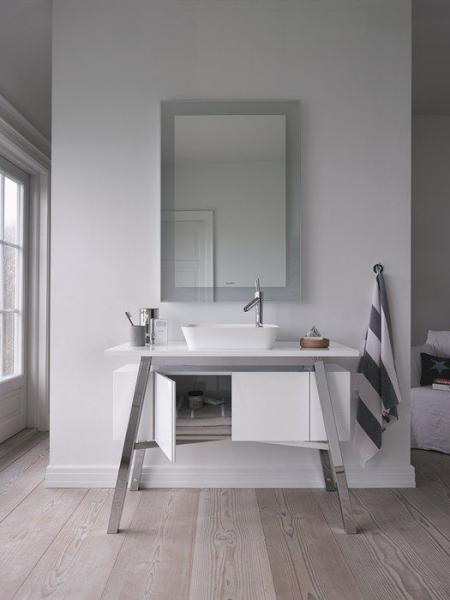 2. Powder rooms that open right next to the kitchen
Urban living in cities and dense housing in the suburbs is hot right now, and it's forcing builders and architects to do things that may not be in the best interest of homebuyers and renters. One of them is the powder room door that opens right into the kitchen. For obvious reasons, this is a bad idea. Sure, we understand that this is unavoidable in tight urban spaces, but seriously, please make every effort to cease and desist this practice in 2020. There has to be a better way, no matter the situation.
3. Single light over the medicine cabinet
A single light above the vanity is the standard installation in many bathrooms, but this is not the best soliution for optimum lighting. "It's easy to think a single overhead light or a single sconce above the mirror will be enough to light a small bathroom," Wolfers Lighting says. "However, even if the room is small, a single light fixture is often insufficient." Plus, a single light is not the most flattering for applying makeup, as it casts weird shadows on the face.
Architect Doug Walter, AIA, has a better solution: The best possible lighting for activities in front of the bathroom mirror comes from fixtures mounted on either side roughly at the user's eye level," the principal of Doug Walter Architect writes in proremodeler.com, our sister publication. "This leaves no part of the face in shadow, as happens with an overhead fixture. If the mirror wall isn't an option, move the light fixtures to the side walls, or hang pendants from the ceiling; just try to get the light to either side where it will do the most good."
As a new decade dawns, now is the time to ditch these five design moves in favor of some that make more sense for homebuyers and clients.
All design is local and regional, which means that sometimes the existing conditions and the size of the budget dictates what can be done and for how much—even if the solution is less than ideal. Often, the best option is not possible and compromises have to be made.
For example, a kitchen sink by the window is an ideal placment if a home has a nice view to landscape or the water, but in a tight space, designers must sometimes insert the sink in a corner location. In small baths, a tiny corner sink or faucets placed to the side of a vanity is the only option available to the architect or designer.
Still, there are design details and product installations that drive some designers (and us) crazy. We consulted a handful of design pros and other resources to find out what ticks them off and to get advice on better options to explore.